JV Soccer Wraps Up Season
Ovid Elsie JV soccer team had a decent season, ending with a record of 2 wins, 1 tie and 2 losses. Struggling with a small team, the boys were still very enthusiastic and always ready to play on and off the field.
Ovid Elsie's  first soccer game was tied against Hemlock. With only having 12 players it was very difficult for Ovid Elsie to not get exhausted.
The hardest team they played this year was Fowlerville because of how hard they played and had a lot more players on the team.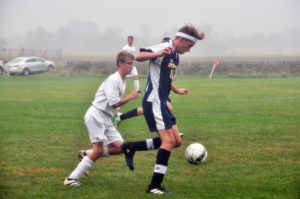 Ovid Elsie had lots of experience due to a few returning players from last year.