Learning to Lead
On October 9th many of the schools, student leaders and a few teachers went to a Jostens Renaissance leadership conference. The students were greeted by many cheering Okemos students outside to welcome O-E to there school.
It was another Tuesday for most students, but the kids in the auditorium had anything but a regular day. The day started out with the DJ playing some good music, then brave students got to go up for a dance-off, and relay tic-tac-toe. The students then preceded to the gymnasium to try and get ideas to bring back to there schools.
"One thing I really like is the Dewitt school has a specific leadership class where they get to make their own project, " Senior Jakob Loynes said, "and they get to try and invest their time into trying to do a certain thing for their community, which I thought was really cool." Ideas such as a birthday wall, and a booth from O-E about parking spot painting.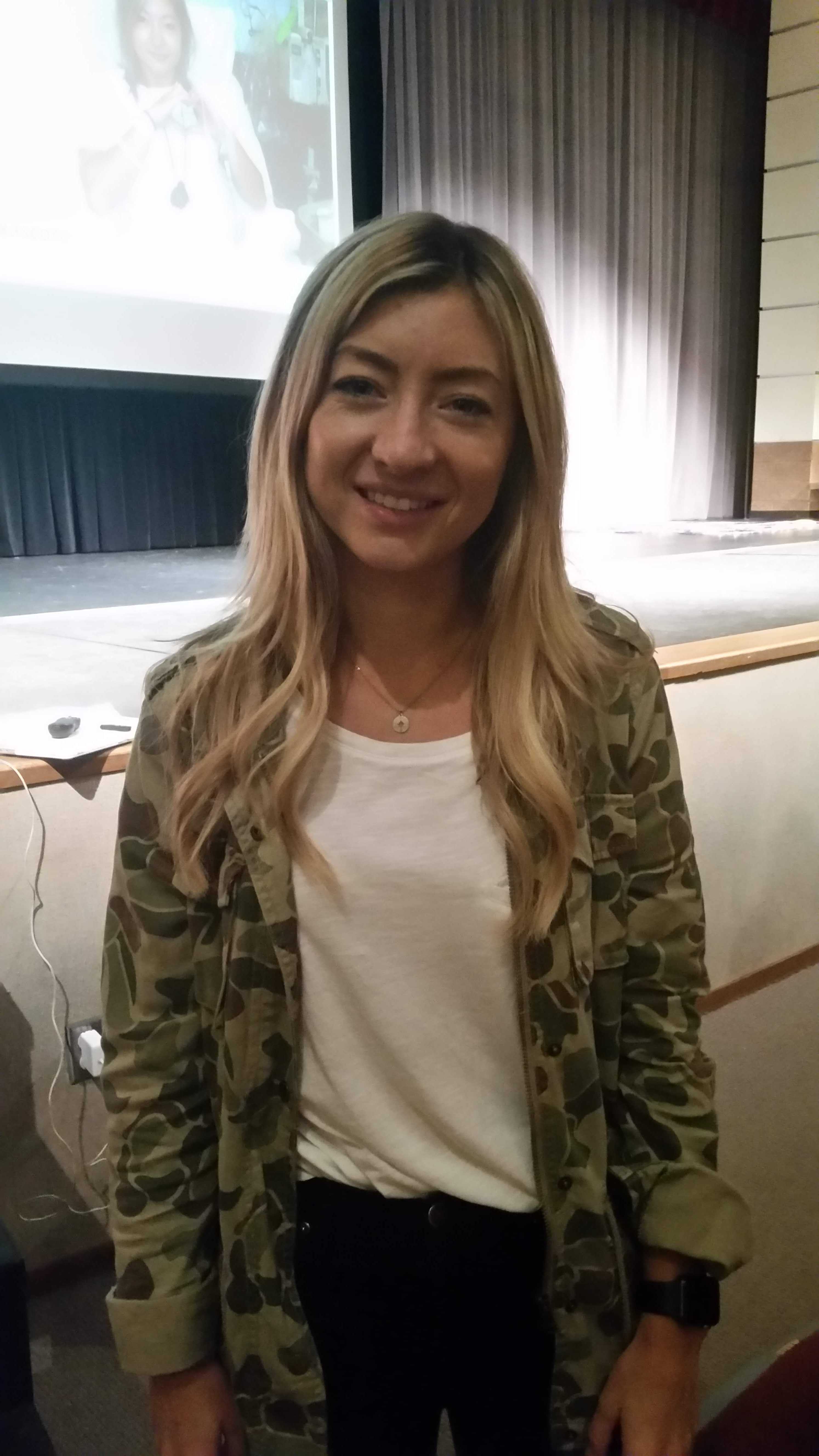 The big picture was to take away lessons for our school, and the other schools and leaders present. Senior Megan Wertz said, "Unifying students in our schools I know the presentations that we had were about making everybody have a voice and recognizing everyone, and I think that that's a good thing to think about because everybody deserves to be recognized." But unifying the students was no the only big picture idea students had. Loynes said, "It was about more than just me being a leader, but that I need to make other people leaders as well."
Last but not least the guest speaker Alexa Score, a professional wakeboarder, spoke to us about her experiences. She told us that she has a form of bone cancer and that it made her really sick for a very long time. At one point she thought she would die, and she never thought she could achieve her dream as a professional wakeboarder.
She then told us about how she started to get better but only after she told herself she had to. She now travels the world for wakeboarding and for Jostens. She has traveled around the country for a while telling her story trying to inspire people to go for their dreams and to let nothing stop them.
"It kind of makes you put your own life into perspective and realize how special things are and about how leadership can be done in many different ways and caring about people is one of those ways," Loynes said about Score's Story. This may not have been her initial point but it really made people think about what they had and what they could give. In the audience, you could see people get teary during her speech even though the story had a happy continuation and not an end.
"A lot of times our hesitations and doubts come from external sources and factors and it's really more about what you're telling yourself." Speaker Alexa Score. She touched on topics like this in her speech and made sure to let everyone know that success is a choice and it starts with you. You have to decide if you are going to try your hardest or do sub par. Failure is a part of success she said so herself.
"Failure is a part of succeeding, you can't get better and you can't progress without failing." Score said, "in wakeboarding if you don't fall you're not getting better. You're not trying anything new, you're not progressing. So it's actually integral to getting better, you have to do it."
The message she wanted to get across was that you should not be afraid to fail, but you should be afraid of not trying instead. Because if we never tried we would never succeed.