A Trip To Kendall and More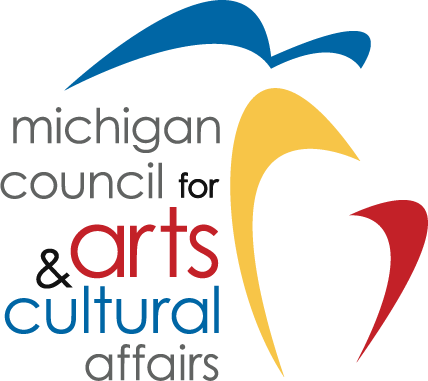 On March 22nd a group of 20 Ovid Elsie High School art students went to Kendall College of Art and Design and the Urban Institute of Contemporary Arts thanks to a grant from
Michigan Youth Arts and Michigan Council for Arts and Cultural Affairs. On this trip student were able to take a tour of KCAD starting at the top floor of the building and working their way down the students learned about programs like, digital art, furniture design, and drawing among many more. Some students even ventured across the street to explore the fashion design area.
After touring the college, the group walked a few blocks down the street to the UICA or the Urban Institute of Contemporary Arts. On display were the two exhibits called, Warm Water and Or Does It Explode. Both of these exhibits display artwork from Charles Edward Williams and a collection of photos from four photographers. Warm Water is portraying the artist relationship with water, and events that took place during the riots in Chicago over 100 years ago. Whereas the exhibition Or Does It Explode, displays photos of refugees and displaced survivors from countries at war. Both of these exhibits have an underlying theme of racism and how it is still affecting people today.
"It was refreshing to see the newer artwork." Said senior Grace Fowler, NAHS president. "Because they are related to problems today." When the students finished touring the gallery in their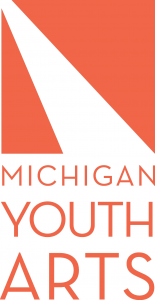 groups they met with each other in the common room, and discussed their thoughts on the displays and what stuck out to them the most.
"What stuck out to me was the seriousness of the exhibits we saw." Said senior Megan Wertz, vice president of NAHS. "they weren't just random pieces of art they had cultural significance and I think it was a nice combination of reality and art."
Soon after the students started a workshop where they were able to make a triptych or a polyptych. A triptych is one artwork made up of three separate images and a polyptych is made of four. The students were challenged to make this artwork about a fear they conquered or about something they did that could be considered brave. Some students made theirs based on a fear of flying, or even conquering depression. While other students talked about struggles with coming out and going to a new school. After making their individual art pieces students ate lunch and then promptly got back on the bus to get back to school in time for the last bell.