FFA Adviser Talks About Highly Successful Program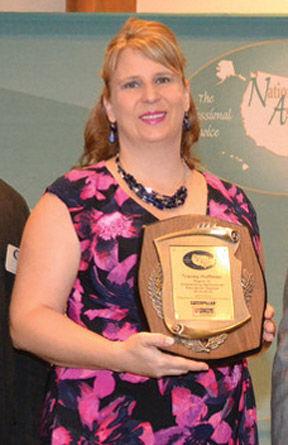 Ovid-Elsie FFA chapter has many activities going on throughout the school year. We interviewed FFA Adviser Tracey Hoffman to learn more about the Ovid-Elsie FFA chapter.
We asked, "Are there any upcoming FFA activities or meetings?" She replied, "We have monthly meetings with a different theme each time."
In the fall, there is a national convention.
in the winter there is different leadership contests.
In spring there are skills contests.
"What are some of the activities FFA gets to participate in?" we asked. She talked about how the FFA usually focuses on going to some type of leadership events and competitions that involve career skills and recreational activities for fun.
Additionally, we asked, "About how many members are in FFA from O-E this year?"
She said that last year there were 144 members, but she is still accepting applications for this year.
Lastly, we asked, "How are people able to join FFA?" She said, "You need to turn a membership application and you do not need to be taking animal biology to be in FFA."