Call of Duty Goes Mobile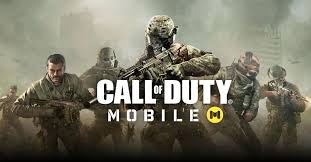 Call of Duty a.k.a COD has been a loved series for years with high selling games spanning from WWII to even modern day crisis. Because the series has been so popular, mobile has been the obvious spot for years and has become the prime target just like many other series to move to mobile. Not only is the market for mobile games in a refresh right now, but it's a very rich market with lots of money that is used for loot boxes, skins, and battlepasses.

COD has over 100 million downloads as of the first half week of it coming to Android and IOS, that is above what Mario Kart Tour gained which was 90 million downloads in a week, and is five times more than PUBG or Fortnite in the first week.

Many people are now wondering if it is really necessary to have a new game every year or two and pay $60 in order to get it. Some believe that with a battle pass and some extra cosmetics in game they could have a free game that anyone could play on the computer, console, or even phone that they could make a great game that could still make lots of money even with no price tag on the game itself.

Most people love the game, but there are some who don't like it just because of no controller support, it was even specified that the game would not include controller support because everyone deserves the same when playing the game.