Netflix You Features Unpredictable Mystery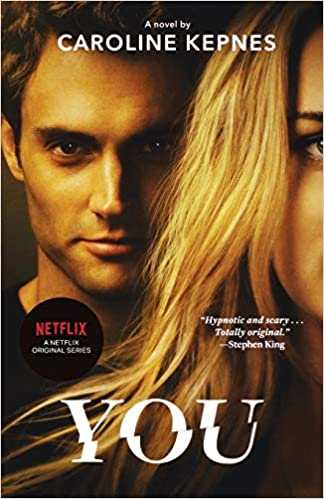 My first impression of the 2018 Netflix original series You was that it was going to be a mysterious thriller-type show with lots of cliffhangers and spaces to fill. The trailers were very promising and I was excited to see what was in store.
The main actors/characters in season 1 of You are Penn Badgley (Joe), Elizabeth Lail (Beck), Luca Padovan (Paco), Zach Cherry (Ethan), and Shay Mitchell (Peach). Greg Berlanti and Sera Gamble developed this series based on Caroline Kepnes' Book: You with Berlanti and Gamble as the scriptwriters, and Berlanti as the pilot director.
Bookstore manager Joe Goldberg (Penn Badgley) meets graduate student and aspiring writer Guinevere Beck (Elizabeth Lail) at his bookstore and falls in love at first sight. Joe becomes obsessed with Guinevere and stops at nothing in getting rid of the obstacles that keep her from loving him.
A quote from Rotten Tomatoes reviewer Liz Shannon Miller states, "It speaks to the thing that's all too true in life: the hero of a story might, from a different perspective, really be a villain." The rating on the Rotten Tomatoes website for season 1 of You is 93% Fresh Tomatoes from all critics.
My personal rating for this series would be a 4.5 out of 5 only because I think that some of the storyline could have been stronger. However, I did love the acting and how unpredictable and mysterious the scenes were.
I recommend this show to anyone who loves thrillers and mysteries. It is an amazing series with a lot to show for it. You as of right now has two seasons with 20 episodes in total, 10 in season 1 and 10 in season 2. Season 3 is coming out sometime in 2021 with filming kicking off in February.