Shrek the Musical Coming to OE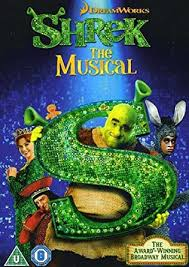 Ovid-Elsie High School Drama's second semester production is underway! The Drama class is starting the process of auditions for their production of Shrek the Musical. This is the first musical that the Ovid-Elsie Drama class has done in a long time. Drama teacher Mandy Bashore is beyond excited to start practices and get everything rolling. Bashore has been a part of this musical already with the Lebowsky Center in Owosso. Bashore played the dragon and knows how to help the students bring the characters to life.
As of right now, there are no set positions that people are playing. However, Senior Allison Reppenhagen is trying out for the role of the Gingerbreadman.
"I'm looking forward to the musical. I think it could be fun. I tried out for the Gingerbreadman because I thought it would be a fun role to perform."
As you may know, Princess Fiona and Shrek are big, important characters in the Shrek movie. Same thing for Shrek the Musical. Many people are trying out for these roles and everyone is excited to find out who got the parts.
The audition portion of starting the production is mainly done. Just a few more to go and the cast list will be out by Friday the 5th. There are roughly 22 parts to fill and that is excluding the ensemble. The lighting and sound in our school's auditorium should be done by the production performance. The show is planned to be April 17th and 18th, but this is not finalized. Everyone cannot wait to start practicing and getting the show on the road.