Invisible Sister Offers Unique Perspective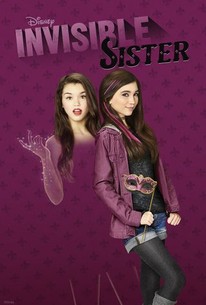 The movie Invisible Sister shows that there are different types of people, the popular ones and the geeky ones. The movie shows how some people feel invisible and how they get left out. They showed it by having two sisters, one the popular, and the other one is geeky. The one sister did a science experiment and the other one was throwing a party. There was a lot of noise and movement going on that caused the one girl to mess up and she turned a moth invisible and the e one sister turned invisible the next moving. The girl that turned invisible had a big day and she was freaking out because she wasn't going to be able to go to school play in her game or go to the Halloween party. The girl that was the geeky one also had to go in and pretend to be her popular sister and play her sister's sport. The girls both got a feel of how each other felt in their lives, one everyone talked to her and the other nobody knew was around. At the end, the geeky girl got the good grade she was needing to pass a class and the two sisters becme closer since they knew how it felt to be in each other shoes. 
The movie is over all a good family friendly show and helps people see what it's like to be in someone else' shoes. I would give it a 3/5. According to Rotten Tomatoes,  it's a funny movie and has a very good point of view for kids to learn and experience. The would rate it a 4/5 .