Monster High, A Musical for the Family to Enjoy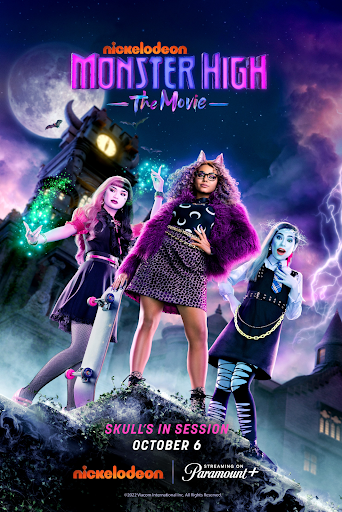 Monster High follows Clawdeen Wolf (Miia Harris, Just Beyond), who was born half human and half werewolf, after she arrives at her new school, Monster High. She quickly makes friends with her classmates Frankie Stein (Ceci Balagot, Dispatches from Elsewhere) and Draculaura (Nayah Damasen, Grey's Anatomy), and for the first time in her life, Clawdeen feels like she has finally found a place where she fits in and can truly be herself, despite keeping her human half a secret. When a devious plan to destroy Monster High threatens to reveal her real identity, Clawdeen must learn to embrace her true monster heart and find a way to save the day alongside her new friends. 
 The genre of the movie is kids, family, musical and comedy and fantasy. The director is Todd Holland. The producers are David Magee, Neil Meron, Marc Shaiman. The writers are Billy Eddy, Matt Eddy, Jenny Jaffe, Greg Erb, Jason Oremland. The movie Monster High was released on Oct. 6th 2022. The movie is about 1hr and 20 mins.
Overall though it was a great movie to watch with younger children or even older people it has a bunch of funny remarks or jokes that help keep you entertained and make you keep watching the movie. There is a lot of singing and dancing and some spooky scenes. There are man good lessons for kids in the movie that can help every kid in some kinda way. 
According to Rotten Tomato  people left review one saying, " Tessa smith, cathay songs and fun dance number make this musical something for the whole family to enjoy. it's a great way how to teach kids about inclusion and acceptance."