Ovid-Elsie Begins Magic the Gathering Club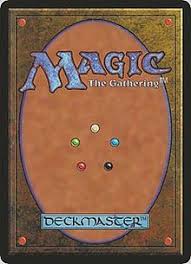 Ovid-Elsie Magic the Gathering Club (O-E MTG Club) is a new club that is coming to Ovid-Elsie High School. The club is being created by a small group of students and the new physics teacher to OE, David Pastula.
          The O-E MTG Club is a club based around the card game Magic the Gathering. This card game is one about strategy and predicting your opponent to try and reduce their in-game life to zero. The club will be meeting every Tuesday and Thursday from 3:15 p.m. to 5:15 p.m. on both days. Their first meeting will be on Tuesday, Oct. 2nd, in Pastula's room, E-9.
          The group willingly welcomes new players and invites anybody to join, even if you don't know how to play. If you do not know how to play, the more advanced users will teach you using a starter deck that is provided. The only real requirements to join are a positive attitude and a willingness to learn the game.
          There currently aren't any special events set up for the club, but there might be some, depending on what the club decides to focus on. There are multiple formats that the group will be playing, and each one is unique in it's own way. It is going to be a welcoming environment where people can enjoy a card game and can relax with friends.