OE Swimmers Ready to Go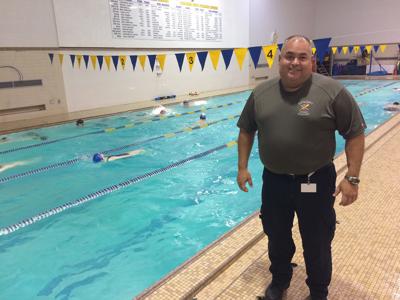 Ovid-Elsie boys and girls swim team officially started their season on Monday, Nov 19th. The team consists of six seniors, eight juniors, four sophomores, and two freshmen. The team captains this season are senior Quinn Koutz and senior Noah Willaford.     
           Noah Willaford said,"I was a captain of this team last year, and as a junior, I was very honored for the position, but this season with my past knowledge and experience I can make this season better for the team."
          Although the team doesn't have many incoming swimmers this year, there are many juniors and seniors to make up for it. Junior Ashley Pumford, who just joined the team this year said"After not even a week of practice, I can tell that the team really gets along and will work well together this season."
         This year swimming is Quinn Koutz, Noah Willaford, David Pumfrey, Gustavo Romeiro, Christy Sopocy, Elena Davadonic, Wyatt Dahlke, William Schmidtfranz, Ben Maynard, Emme Koutz, Leah Gruber, Ashley Pumford, Aurora Hall, Karlee Willaford, Luke Spitzley, Ben Cook, Gavyn Leavitt, Skylar Spitzley, Alayna Zemla, and Sam Harden.