Astronomy Club Placed in Limbo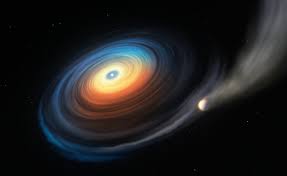 The Future of Astronomy Club is bright. What we mean about this is that this year the astronomy club was in a state of disarray. With the teacher who led the club leaving this year
and the not so discrete pandemic going on, it was no doubt that the future of astronomy club was
in danger. But with one question to a helpful principal, we uncovered the bright future of this
amazing club. Assistant Principal Cory Gavenda said the club will likely make a comeback next fall.
"It is postponed until we hire a new
physics/astronomy teacher. This most likely won't happen until the fall," said Mr. Gavenda.
Even though astronomy club looks pretty grim, there is still a silver lining
to this. It means that there is still a future for it.