Installing ATMs, Using Paypal for Credit Suggested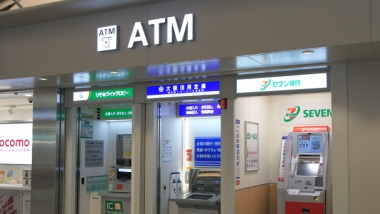 I believe schools should accept credit cards or install an ATM in the building. Working students who also have extracurriculars don't always have time to go to an ATM so they have cash for lunch. The school allowing the use of cards or simply having a way for us to get money at school would make life a little less difficult, and would probably bring up the amount of students who buy school lunches.
Schools could switch to accepting cards fairly easily with programs such as PayPal. Accepting cards would encourage more students to get lunches, sincean easier payment option that is more useful for working teens.
ATMs are another option. When rushing from one place to the next, you don't always have time to stop at an ATM and get cash. Not only would it make lunch time easier, but also for paying for school trips, or donating to school fundraisers. Going to an ATM during class breaks would make life go with ease.