Review: "Fairest" by Gail Carson Levine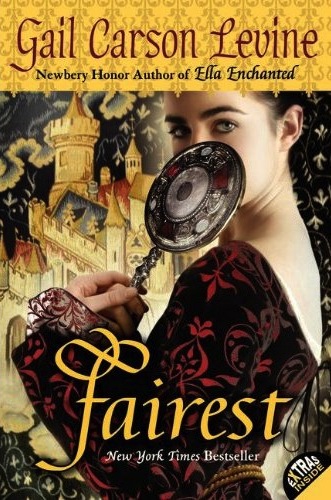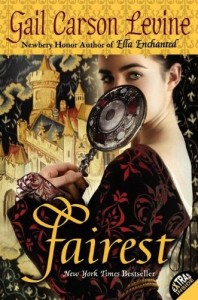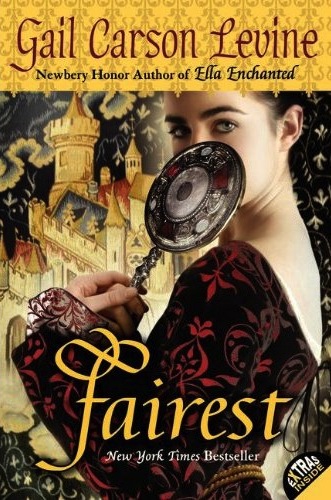 Beauty. Is it really everything? At first, "Fairest" by Gail Carson Levine seems to be about your average Snow White. However, when you start to read the first page, you realize that it isn't. Aza is an innkeeper's daughter and while she might have the same traits as Snow White (blood red lips, dark black hair, pale white skin, and a magnificent singing voice) she doesn't consider herself, well… "the fairest in the land." This fairy tale fiction will take you to majestic places where you'll find magic, jealousy, beauty, love, frightening adventures, music and the perils of choices that we face in our lives.
"Fairest" has multiple strengths that make you read for hours on end. The story contains as intricate design of both the real and the make-believe. Levine gives her characters substance by giving them a voice that speaks beyond the printed pages. Written in a first person's point-of-view, Aza's life makes it seem that you are really the one facing the unforgiving course of life.
The only weakness in Levine's book is the language. She created many languages with hard-to-pronounce words and names that makes it both interesting and somewhat hard to read.
This book should receive five stars for its captivation and motivated characters. I would recommend it to anyone who loves dreaming and reading of far-off places. It is true that soon after beginning, you'll be oblivious to the outside world until the end of the literary rollercoaster. So sit back, relax, maybe eat an apple – just make sure not to eat a poisoned one and enjoy.