Think Like a Man Too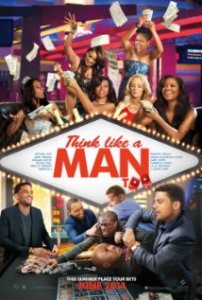 The movie Think Like a Man Too is a fun, humorous movie that will grab the audience's attention right from the start. This movie gives insight on both male and female perspectives in a relationship. Not only will it make you chuckle it's also somewhat of a romance.
In this movie, both the males and females head to Vegas trying to give their friends good bachelor and bachelorette parties and along with that just have a good time before actor and actress Candice (Regina Hall) and Michael (Terrence Jenkins) get married. As both the men and women get split up for the night they go on crazy adventures.
You could say it's like battle of the sexes, but through the course of the movie, things start to go awry as there misadventures put them in a bad place at the wrong time. This movie is a sequel to "Think Like a Man" where it all started. Think Like a Man Too catches you up on the casts relationships from 2 years ago from the first movie.
Romance or date night movies will never be perfect, but I can guarantee if you have your Pj's on, a big bowl of buttery popcorn and this movie on hand, your night will have just got 10x more entertaining.
I loved this movie just as much as I loved the first one!I highly suggest this movie if you're looking for a good movie and don't know what to choose from. It's one of my personal favorites. And grabs your attention by relating to the audience. This movie shows all of the above, what men think about love, what women think about in a relationship, along with commitment in a relationship.
Think Like a Man Too has great actors and actresses that make the movie even more thrilling! Ideally if they wouldn't have chose the cast they chose, the movie in my perspective wouldn't have been as good. The cast they chose is so lively and perfect for this movie!